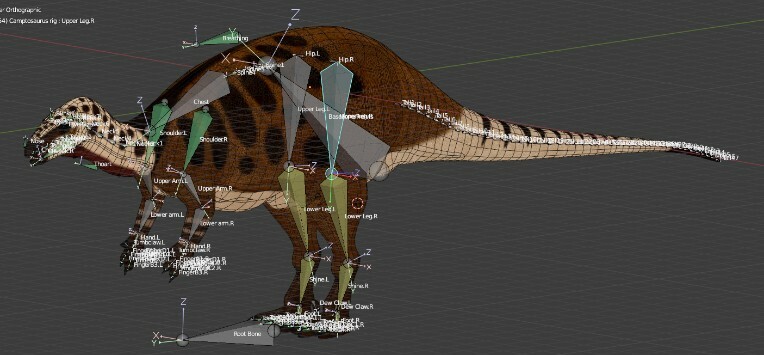 OK, just missing the Custom bone shapes and shape keys and the model here should be done,
Also as always, my Video schedule has been changeing, Now a whole new Idea might come out,
with my Two favorite Anime girls, Yoko and Revy, Got an idea to Create an OC who´s Basicly a Fusion between those two and create a bounty hunter type of character, however the fun idea would be to have the Target be her Boyfriend.
I might make that into a mini series as im looking for something to maybe go alongside life of the dinosaurs.
Hopefully Everything is going as planned and this model will be done by tomorrow.
UPDATE:
It´s more then likely i might do something with My OC Lucy
In fact been think alot of Ideas with her in mind, everything going form a Simple idea wiht Her And Yoko Littner been together, to her liveing on a Terraformed mars, Also her getting a Terror bird as a pet and even getting zero extinction back on Track.